Staff Member
Top Contributor
XS650.com Supporter
Messages

4,480
Reaction score

1,339
Points

163
Location
Update: 1/25/15
The Chop Source website is finally up! Check it out!
http://www.chopsource.com
All orders should be placed through the website, but feel free to contact me at
sales@chopsource.com
with any questions.
_________________
Hey guys, the frame jig kits are ready! The entire kit bolts together so you can break it down and store it easily when you aren't using it. No welding required except when adding leveling feet (see below). The neck will accommodate rakes from 15 degrees to 60 degrees. You need to supply about 17.5' of 2"x3" rectangle tube (1/8" wall) for the main part of the jig. The kit is designed to work with 2"x2" square tube as well. You also need 40" of tube for the feet. Structural tube can be found at local metal supply shops or at welding/fabricating shops.
This is the standard kit: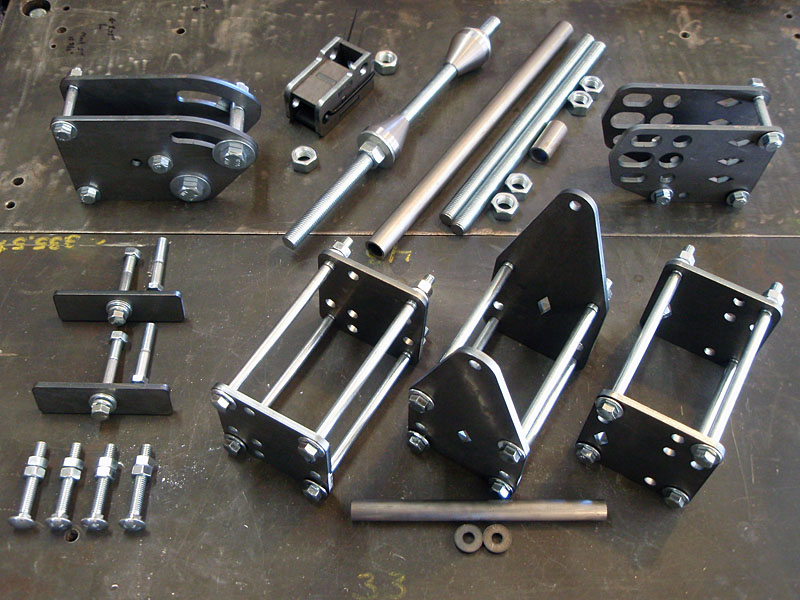 The basic kit now comes with everything in the picture below plus a pair to neck centering cones: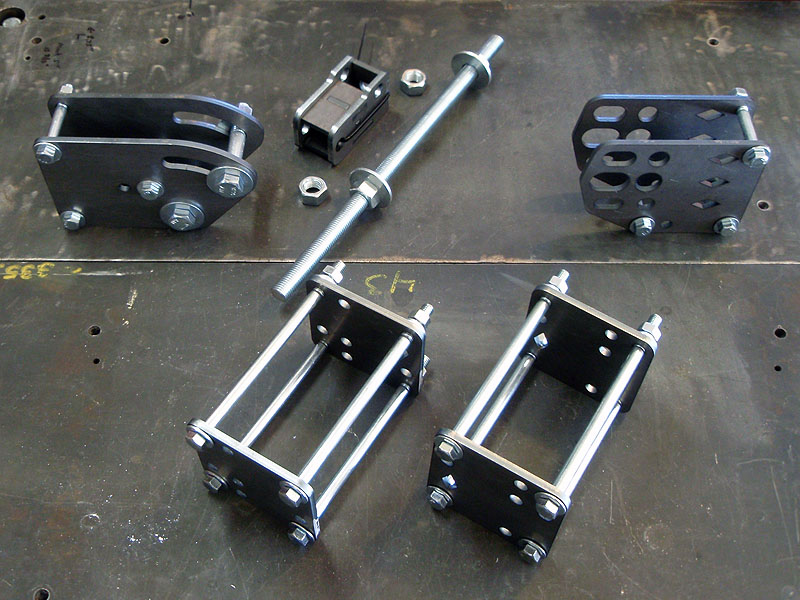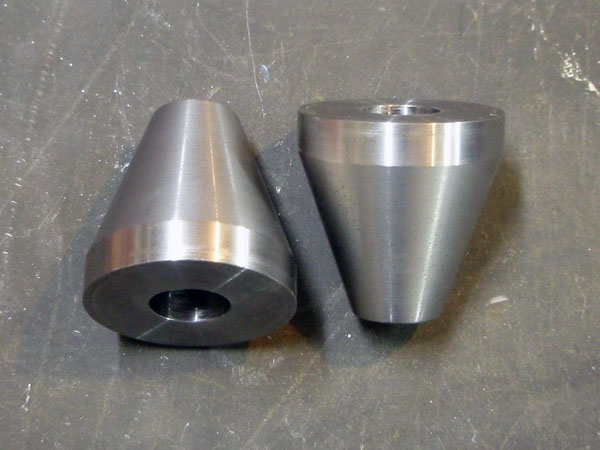 The motor mounts on the lower rails of the frame attach to this fixture. The spacer material provided is long enough to work with many different frames.
You'll need to cut down the spacer to 6" for the XS650 and use the small spacers on the outside of the plates.
This now comes with a 6" spacer and 3" of spacer material to make two small spacers as needed. This is called the Internal Center Fixture.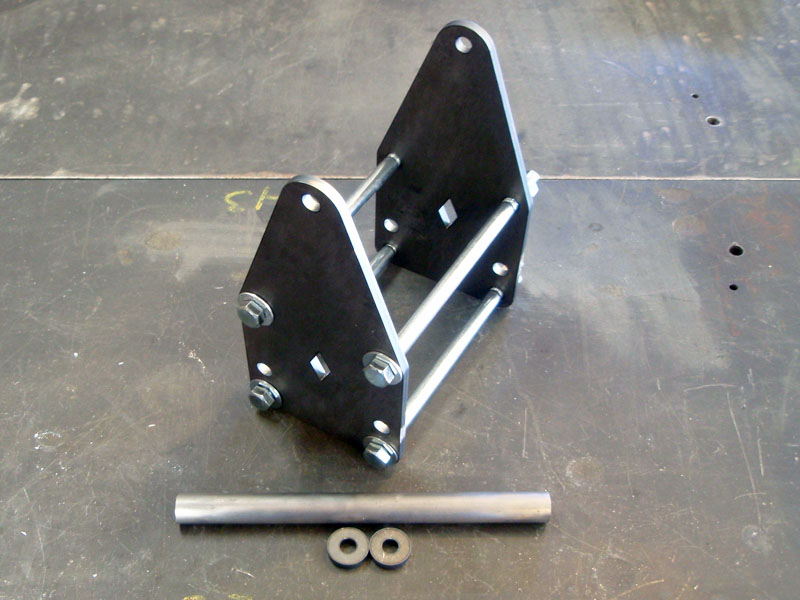 The fixture that holds the axle plates has three sizes of holes, 1", 3/4", and 5/8". This is 3/4" threaded rod and spacers to use with axle plates that have 3/4" or 20mm slots. The spacers need to be cut to length. I also have these in 5/8" for axle plates with 17mm slots and 1" for 25mm and 1" axle plates.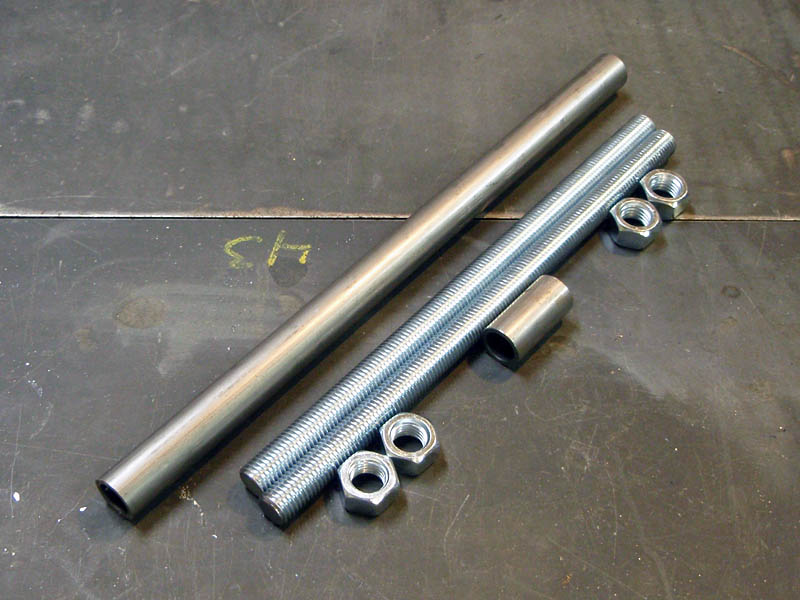 Add feet to level your frame jig. This requires drilling six 1/2" holes and welding the nuts to the tube.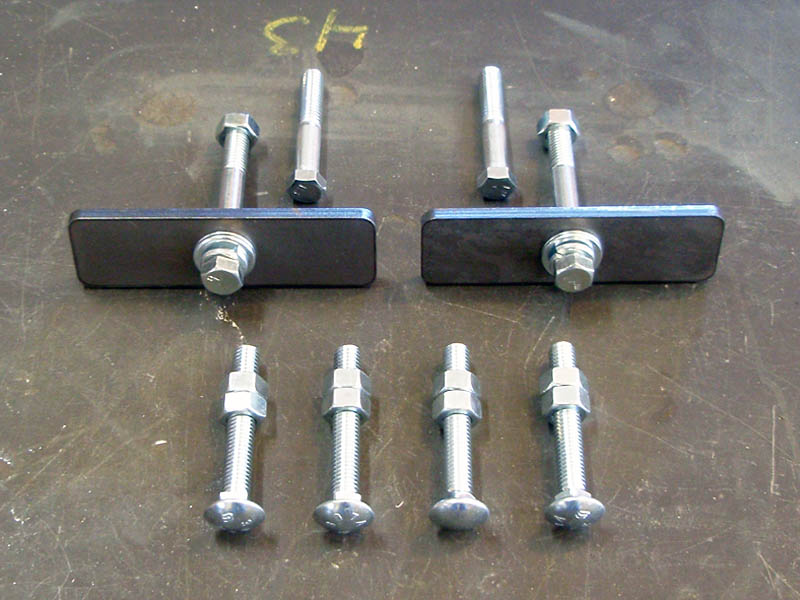 The standard frame jig kit weighs just about 40lbs and can ship for $21.50 within the U.S. in a large flat-rate box with insurance. It contains everything above except the External Center Fixture.
To order, go to
http://www.chopsource.com
Here's an XS650 frame in the the frame jig after the various spacers have been cut to size: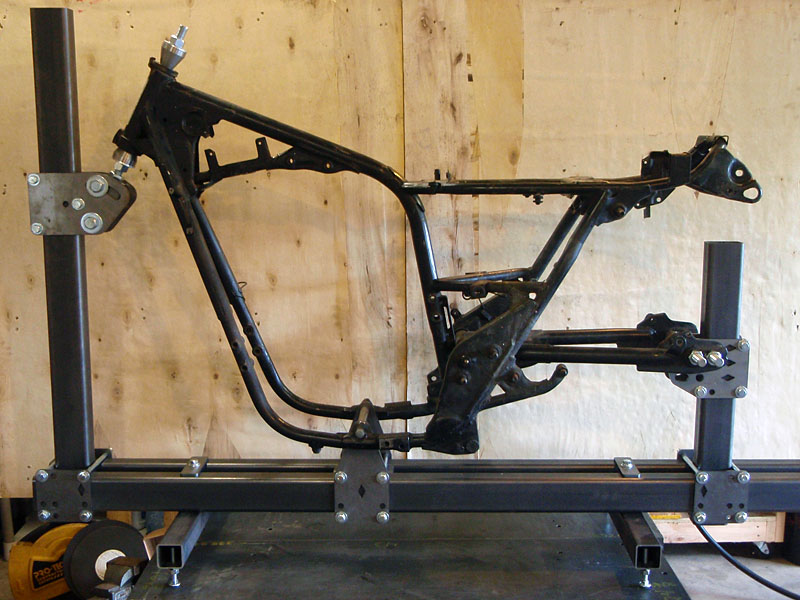 Swing arm removed and Chop Source axle plates (style C with spacer plates) mounted: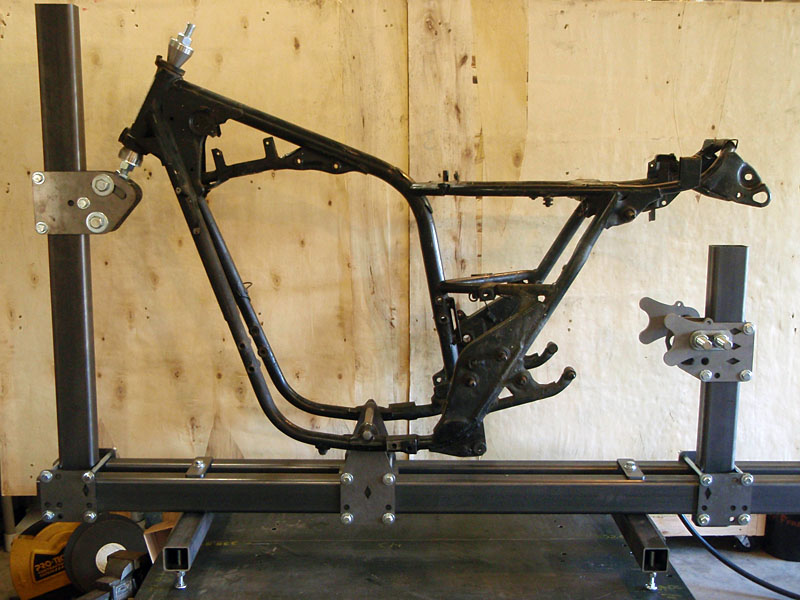 Depending on what you're doing to your frame, you will need to fabricate more fixtures to hold and brace everything. This frame jig is just the basic platform you build off of.
UPDATE:
A couple more pictures..
Axle plate fixture with four 3" spacers cut to hold the axle plates 8.5" apart.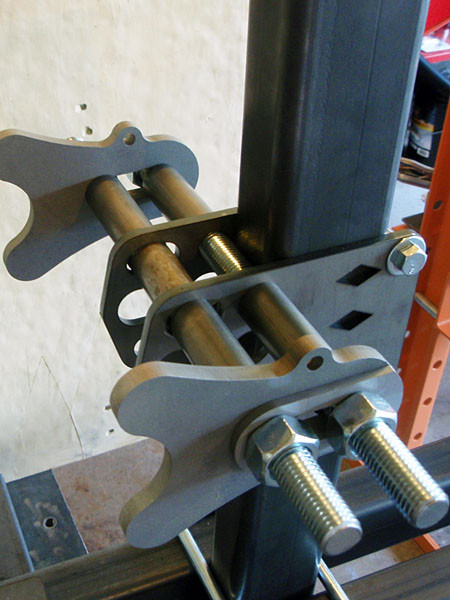 Center fixture with spacer cut to 6" and two small spacers on the outside of the plates. Ignore the dirty frame!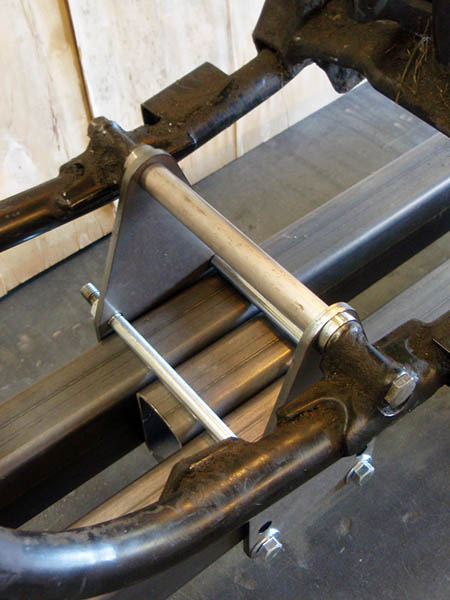 UPDATE:
I now have all of the brackets to make this rotisserie stand
The rotisserie brackets adjust up and down so you can balance the setup and it locks in 16 positions.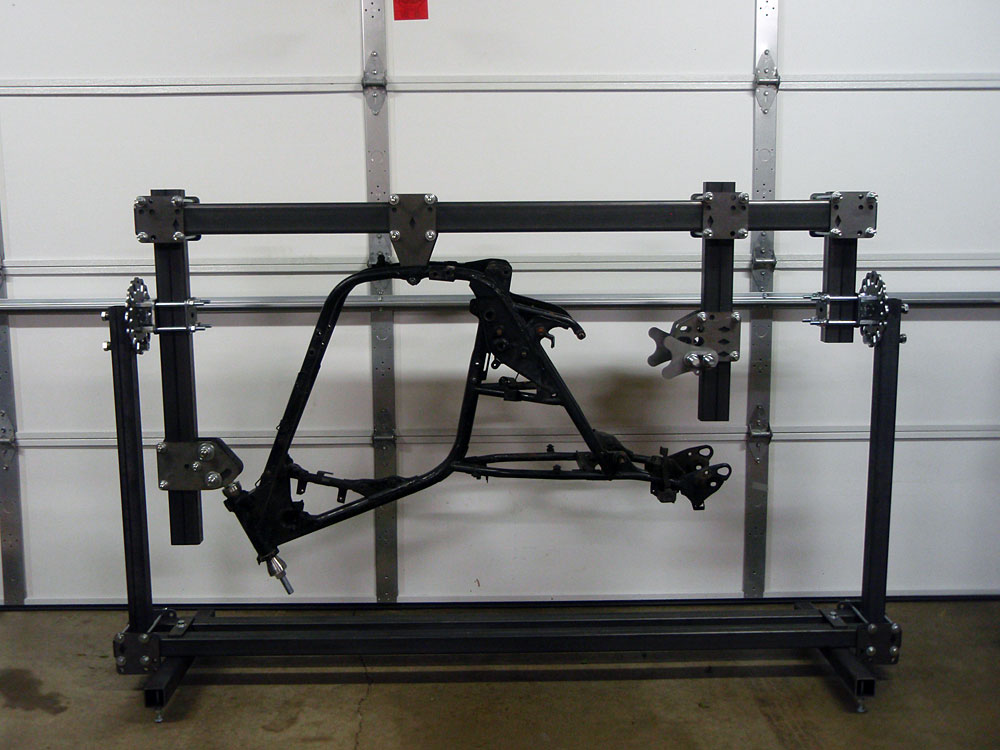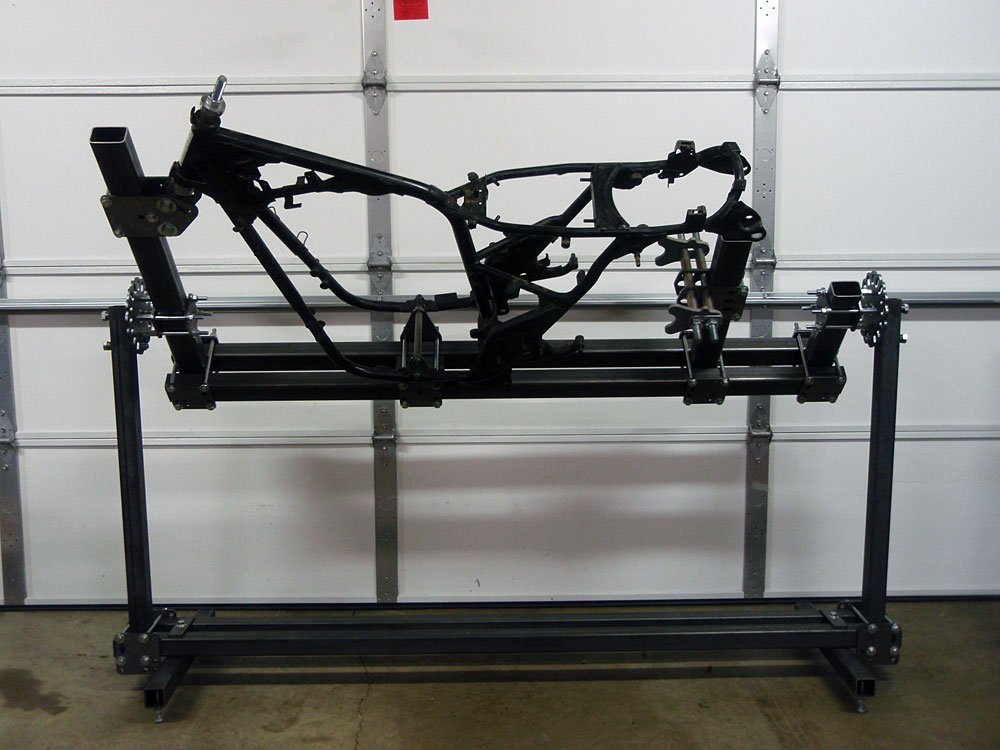 UPDATE:
I have assembly instructions available with drawings like this. They are higher quality in the instructions.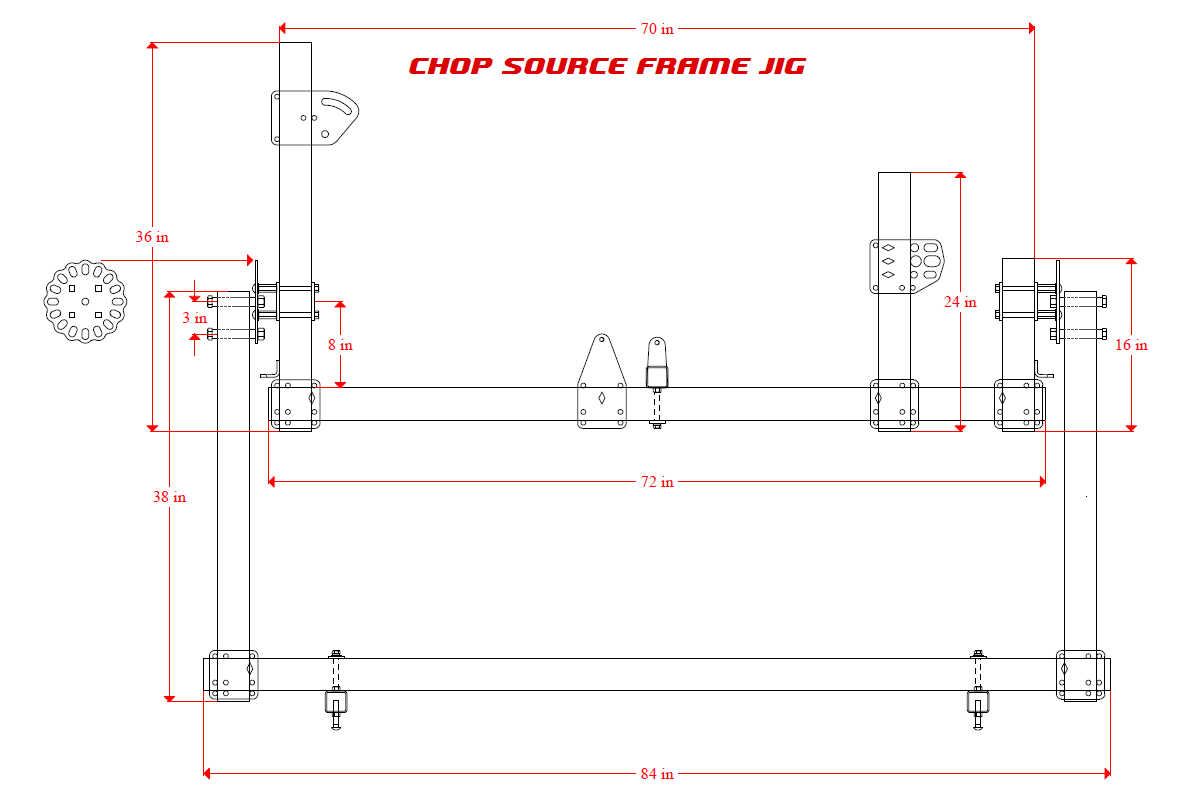 UPDATE:
3/25/14: This thread is almost two years old and I frequently get asked if I'm still selling these. The answer is YES! To order, visit
http://www.chopsource.com
UPDATE:
Now you can upgrade to Stainless steel cones for an additional $18
2" o.d. - 3/4" bore.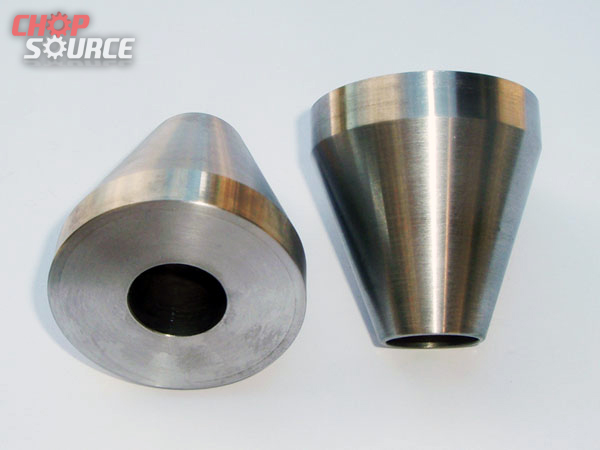 UPDATE:
Now offering digital angle cubes. Digital angle finders/cubes are very helpful in leveling your frame jig base and uprights as well as determining the angle of each tube of the frame. They're an essential tool for building and modifying motorcycle frames and have many uses around the shop.
iGaging AngleCube® - Digital Angle Gauge
• 3-Side Magnets, 4-Side Measuring
• Digital Level & Bevel Gauge 2-in-1
• Heavy duty aluminum alloy body (2.17†x 2.17†x 1.2â€)
• Tracing absolute level
• Measuring relative bevel
• Strong magnets on the bottom and 2 sides
• Large clear LCD display, reversible reading
• Designed and Engineered in California
• Measuring: 4 X 90° - Repeatability: 0.1°
• Resolution: 0.05° - Accuracy: ± 0.2°
• Battery: standard 9V included
Currently $27.50
UPDATE:
Hey everyone! Here's the new(ish) adjustable width fixture. It's $50 and available separately or as an option instead of the internal center fixture in the standard kit.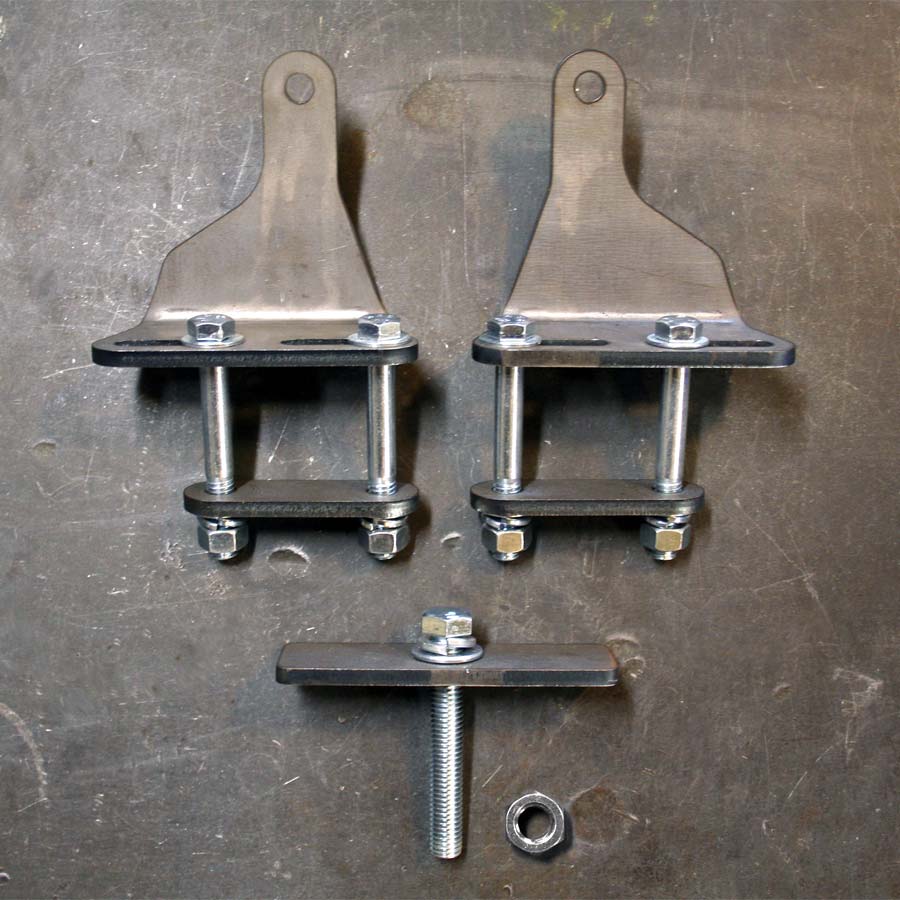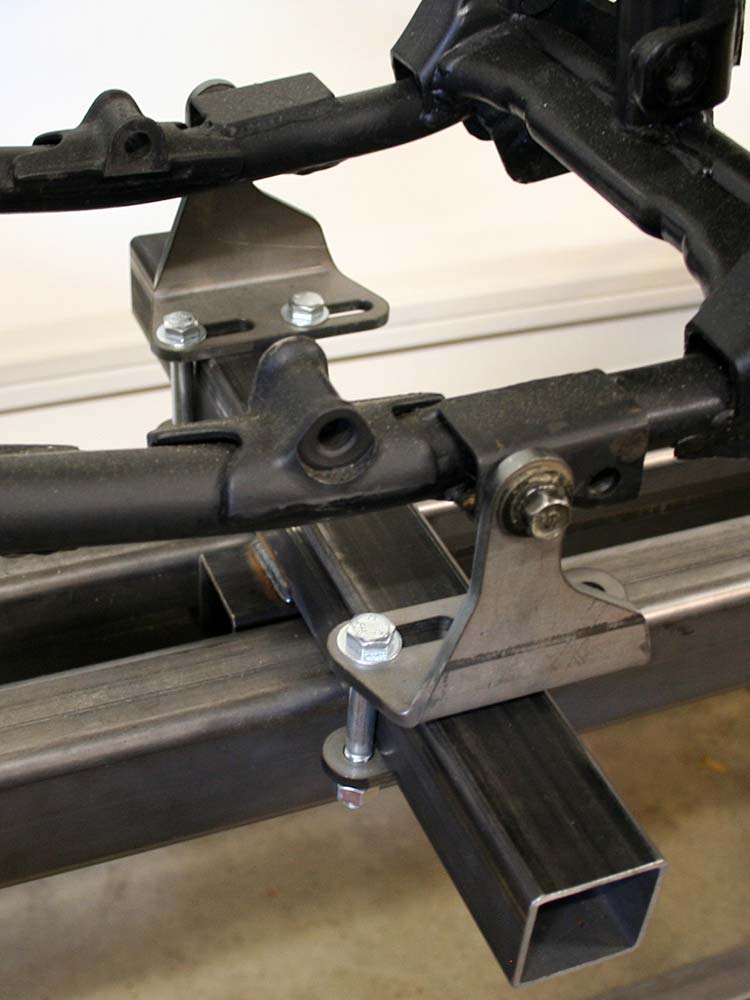 See more pictures and details:
http://www.chopsource.com/frame-jig-adjustable-width-fixture.html
UPDATE:
When you configure a Standard Frame Jig, you now an option for heavy duty swivel leveling mounts (feet) for an extra $34. Each mount is zinc plated with a 3" stud, jam nut, and non-skid pad. They swivel 15 degrees in all directions. Made in the USA. Check them out!
http://www.chopsource.com/frame-jig-swivel-leveling-feet.html
For you guys who already have a jig, you can buy just the feet without the clamps. Be sure to see the note about nut sizes.
http://www.chopsource.com/swivel-leveling-mounts-feet.html
UPDATE 4/18/17:
All of our frame jig fixture plates are now black powder coated for the same great price. We have some new product photos to better show the frame jig bundle options as well. If you haven't been to our website in a while, check it out:
www.chopsource.com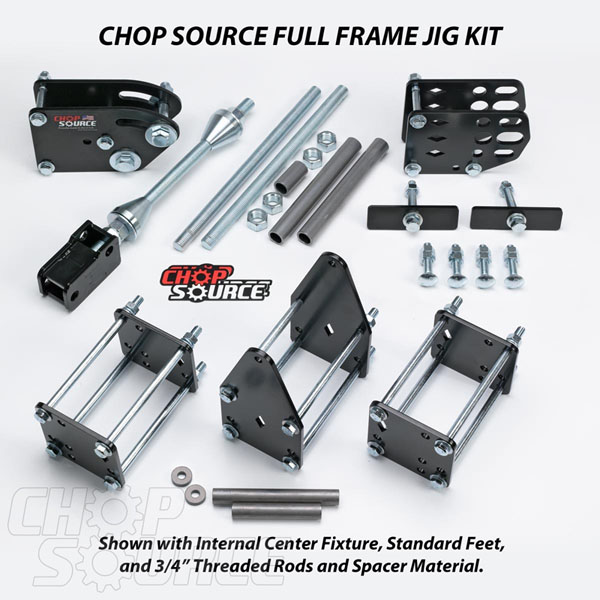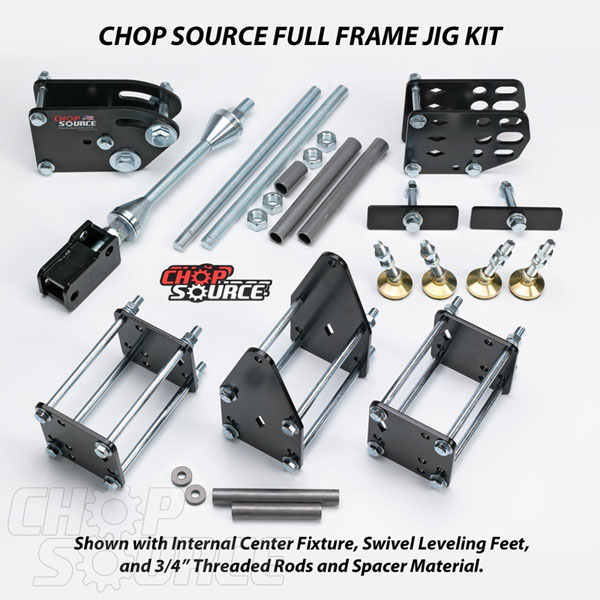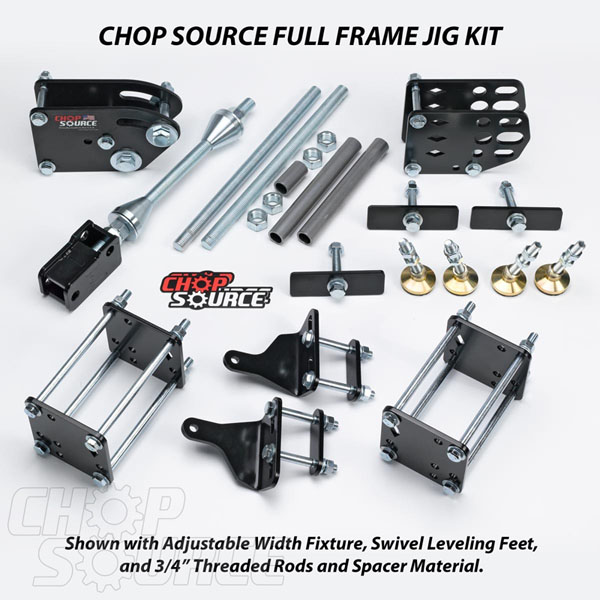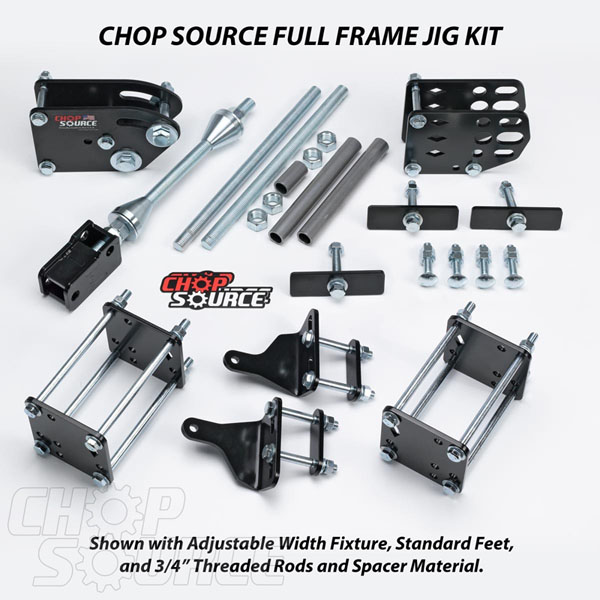 Frame Jig Rotisserie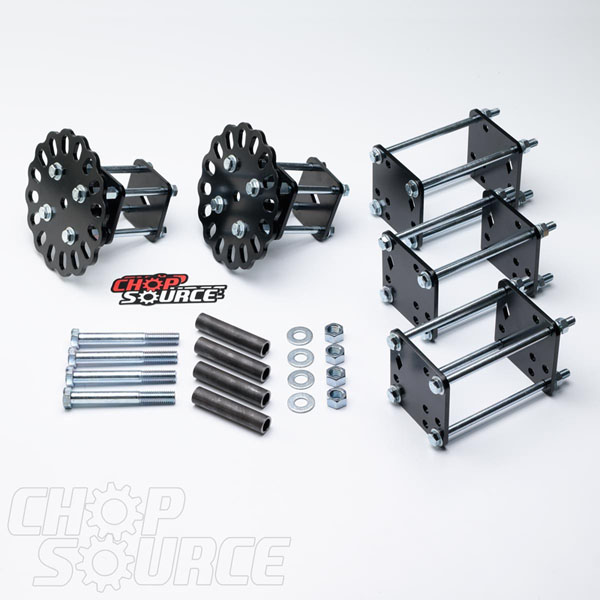 UPDATE 5/18/22:
I need to update this listing with current pricing and features. I'll share this for now:
Last edited: