Hi all, I have up for sale a bunch of factory take off parts from my 81 XS 650. The previous owner took this stuff off and it's been sitting in a box for a couple of years now. It's time to go. I am not sure on the prices but if you want any let's make a deal to move this stuff out of here. The only non factory stuff is what I think is a pair of Honda rebel shocks, some clip on bars (sold) and a set of headlight mounts (center of picture). Aftermarket headlight mounting ears are SOLD
I will do flat rate shipping and stuff as much into the box as I can. I will ship the same or next day after payment is received. I provide a tracking link and a photo of your package.
Payments accepted: USPS money order, PayPal goods (+fees), or friends and family.
I will list everything I can here but I might miss some stuff. Everything in the picture is for sale.
Turn signals
Brake light assembly
License plate assembly (no rubber piece that goes in between bracket and fender, or hardware.)
Horn (SOLD)
Starter/kill switch - SOLD
Signal, horn and headlight switch - SOLD
Rubber boots for clutch and brake levers - SOLD
Indicator light assembly
Air boxes
2 sets of mirrors (one has bent arm, and one from other set has broken off threaded section). Good glass on all.
Ignition switch with key - SOLD
Center stand
Battery box
Wiring harness with some relays and modules. (I have a few more random relays and such in a box I will throw in with the harness. I am not sure what they all are. Fuse box has been cut from harness.
Fuse box (SOLD)
Good working starter - SOLD
Master cylinder and lever. It is not seized or anything, but might need rebuild, not sure. I used to use it but got a new one. - SOLD
Brake lines with junction.
Headlight assembly with the mounts
Lower triple tree cover
Couple exhaust brackets
Some stuff may be missing nuts, bolts, and other random little pieces. If you have questions about stuff, just let me know and I can get answers for you and/or send more pics of what is here and condition of items.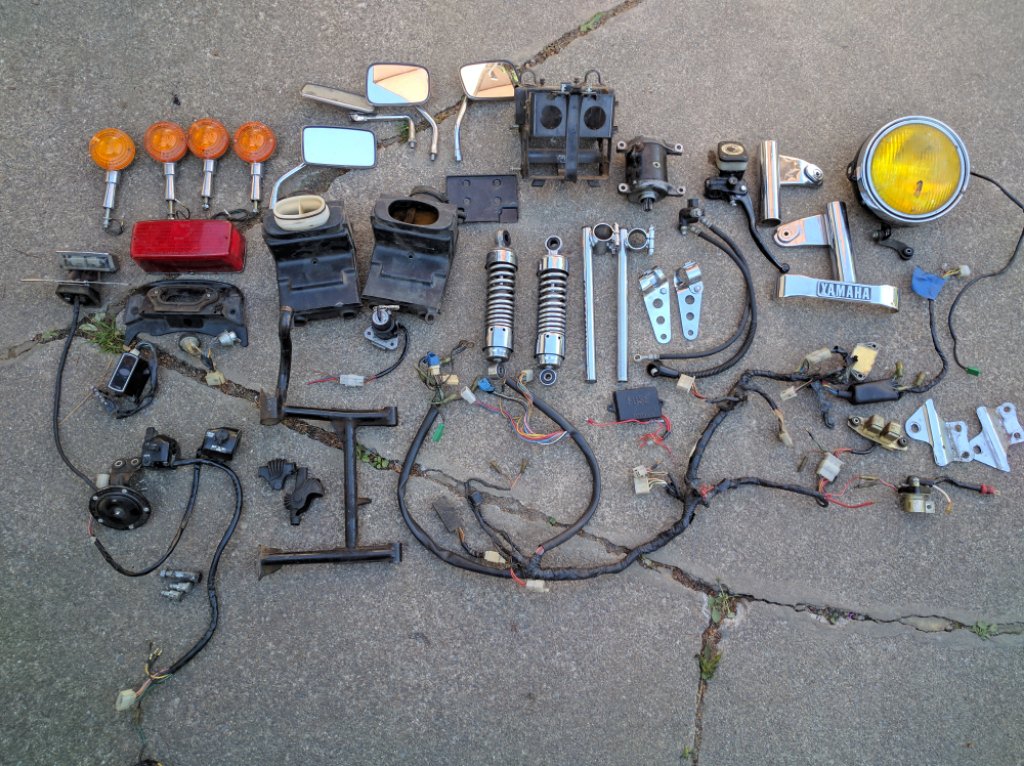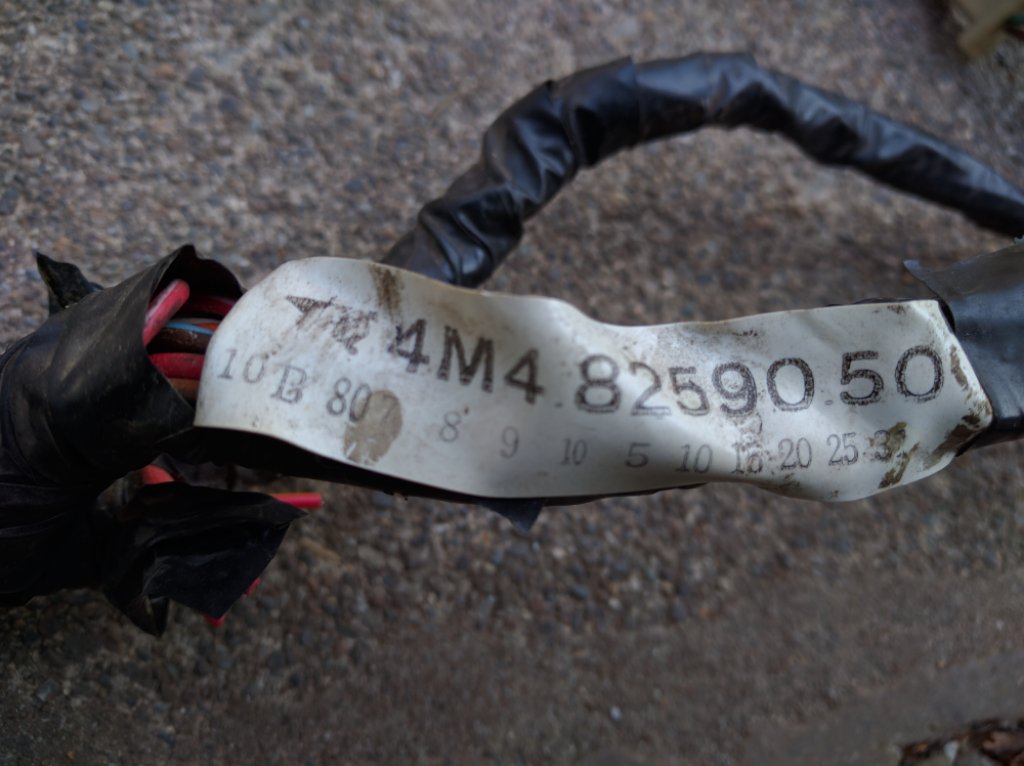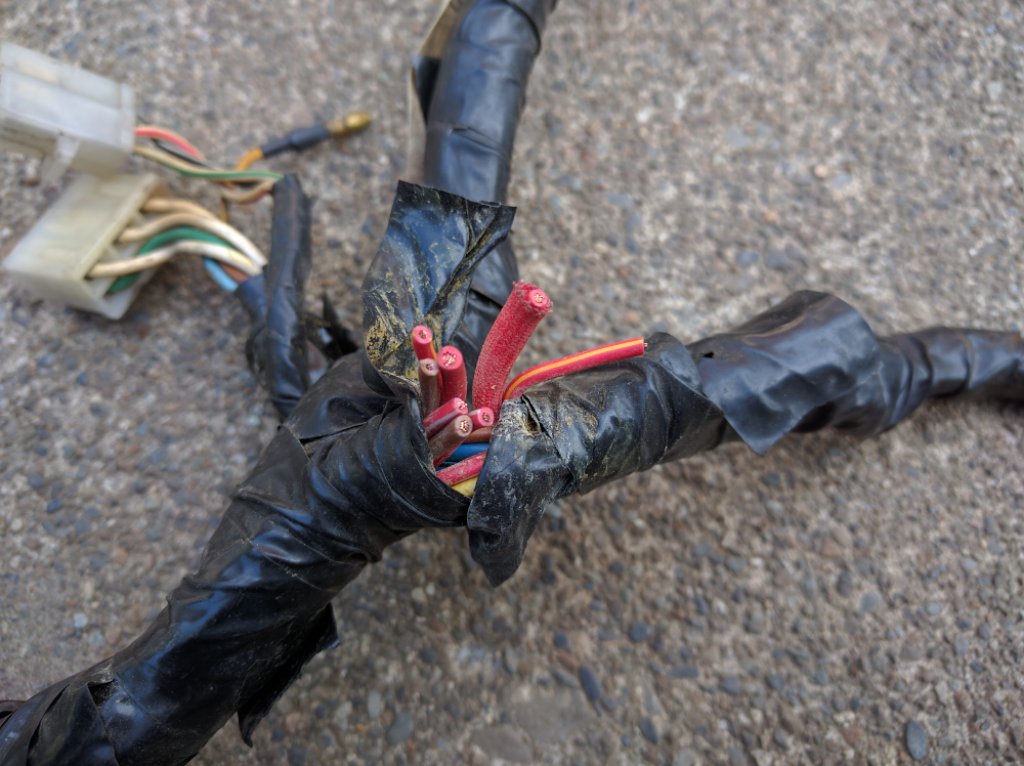 Last edited: