Messages

670
Reaction score

7
Points

16
Location
so mikes has been killing it lately, but a common complaint is some of their rubber products. i needed a way to protect my new fork seals, and the nasty amount of time that went into changing them, i knew i didnt want to do that again. so i set out to find a local supply for some fork gaiters. went to 3 different auto supply houses and i finally found something that i thought would work. universal rack and pinion boots. heres a little how-to to make this a little easier.
advance auto
the boots, you will need two. $15.99 a piece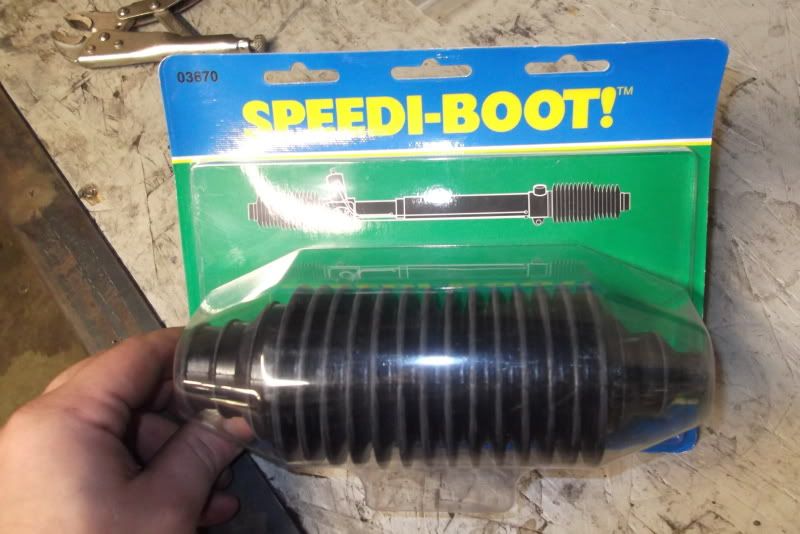 item number for easy ordering or finding, not always the brightest group working behind the counters.
you will need someway to clamp these suckers down these are what i bought and they worked perfectly. they come with zip ties, but i thought these would be a little better.
$2.49 a piece
again item numbers for your convenience.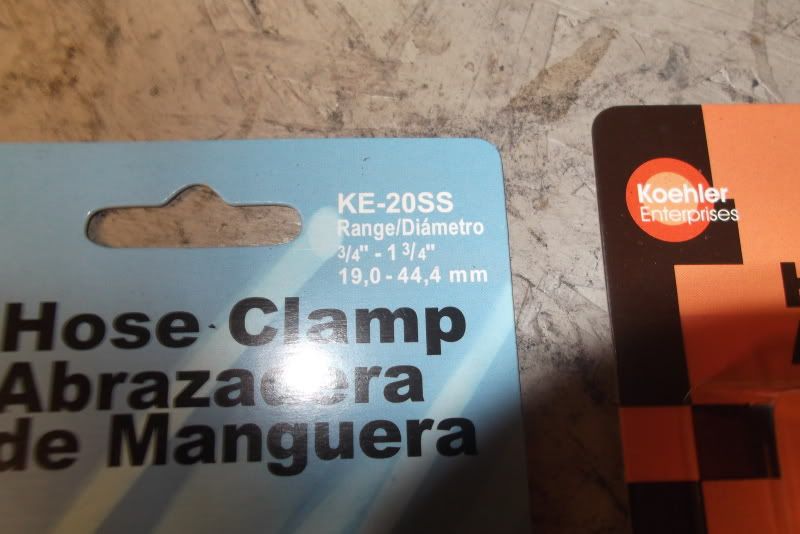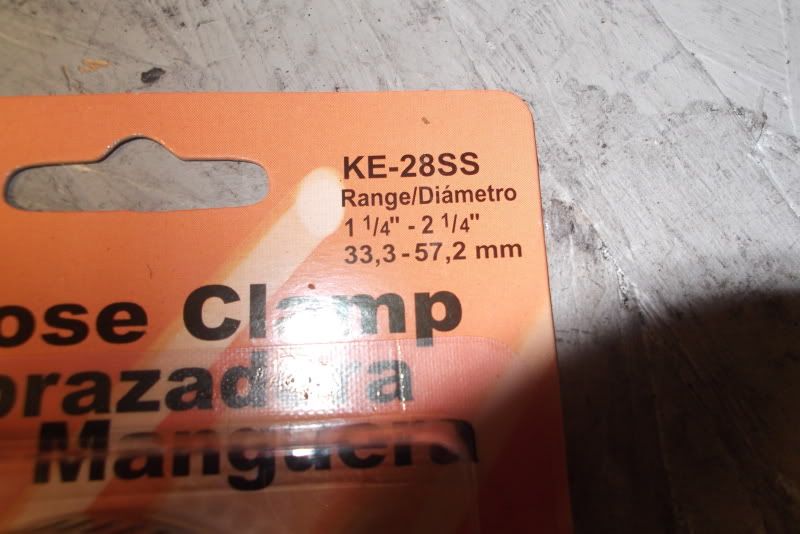 here they are out of the box. notice the two ends are different.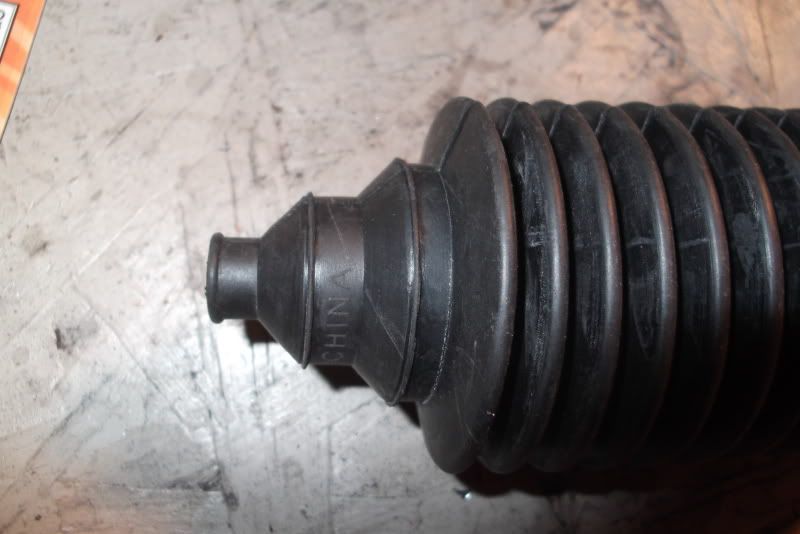 on the bigger end cut this amount off, i started with scissors, ended up using a x-acto knife.
little end cut this amount off.
now, when they are clamped down its a tight seal, so you will need someway for these to breathe or you will have a shriveled up boot that may actually affect the rebound/damping of your forks. cant make any promises of this but it makes since to me. drilling rubber sucks, i tried, it doesnt work that great. i read somewhere that someone used a hole punch. all i could find was my daughters star shaped hole punch. this is most likely not the smartest move, because there is now 5 different points that will pry cause it to split. i used what i had on hand. im happy with it. i punched them on the bottom end one pleat up on the side that is going on the back end to hide it.
slide them on. the top hole is a tight fit. dont go crazy and tear anything.
slide the lower over, its tight, but nothing too bad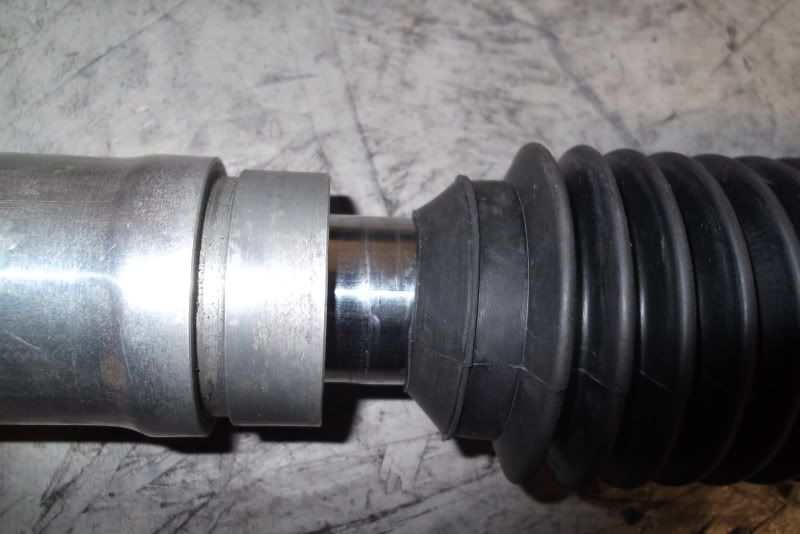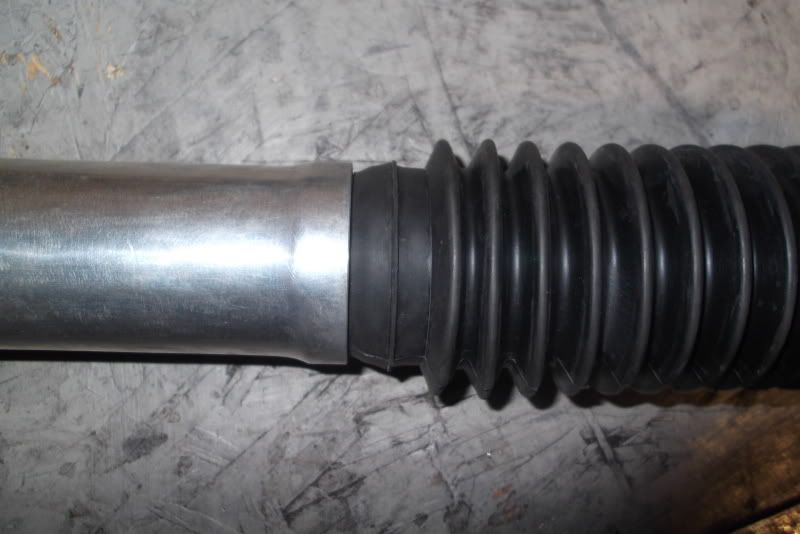 now, go ahead and put your forks back on the bike, put your wheel back on, use a torque wrench and tighten everything back down. i hit my lowers on the buffing wheel for a second just to clean up a little.
i shot my clamps with some rustolem glossy black, turned out nice. anyways, the top lines up perfectly, almost looks like it was supposed to be there. there is a crease on the bottom, but its fine if you ask me.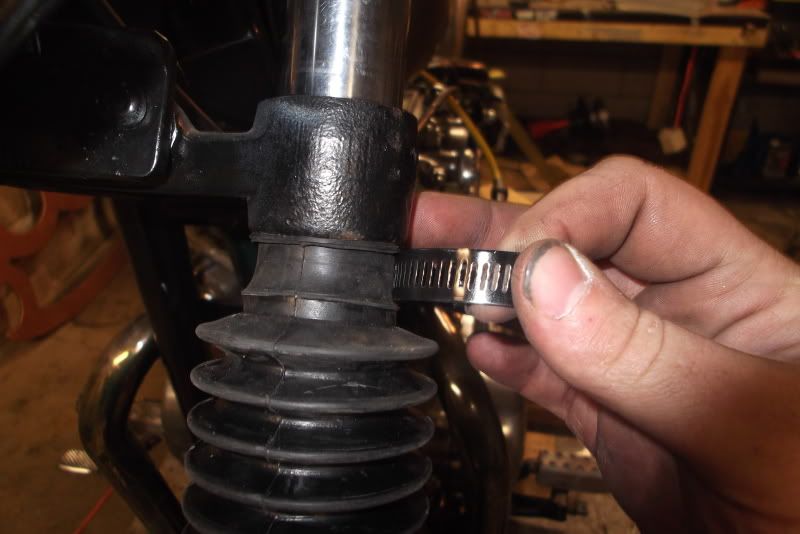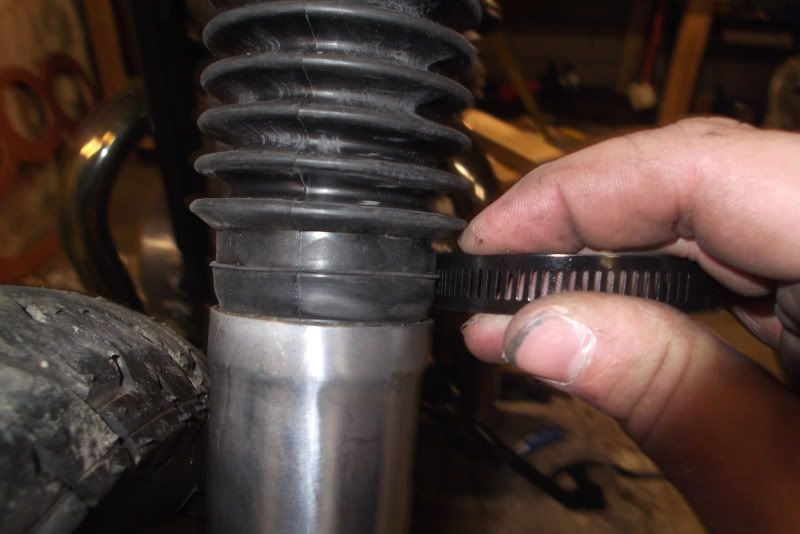 now straighten your new gaiters up, slide the top end up to your bottom tree. make sure your vents are on the back. looking back at it, i would pry put the vertical seams on the sides instead of front and back, just for looks. tighten your clamps and your done.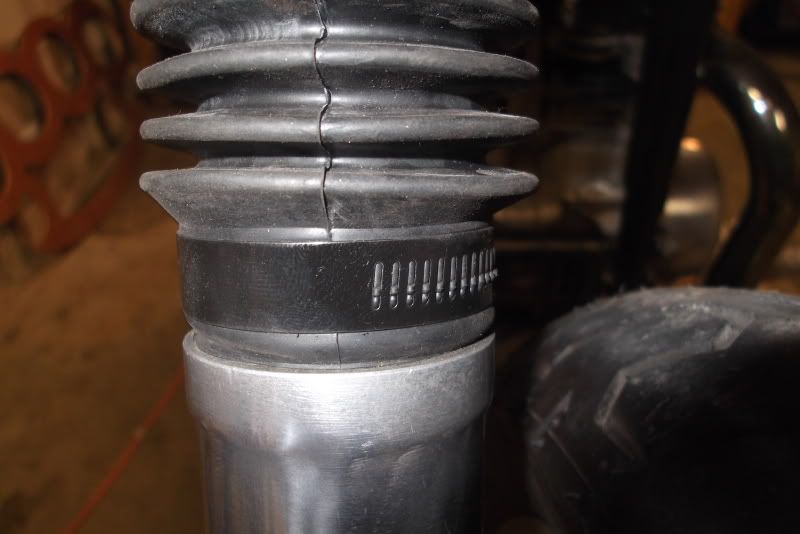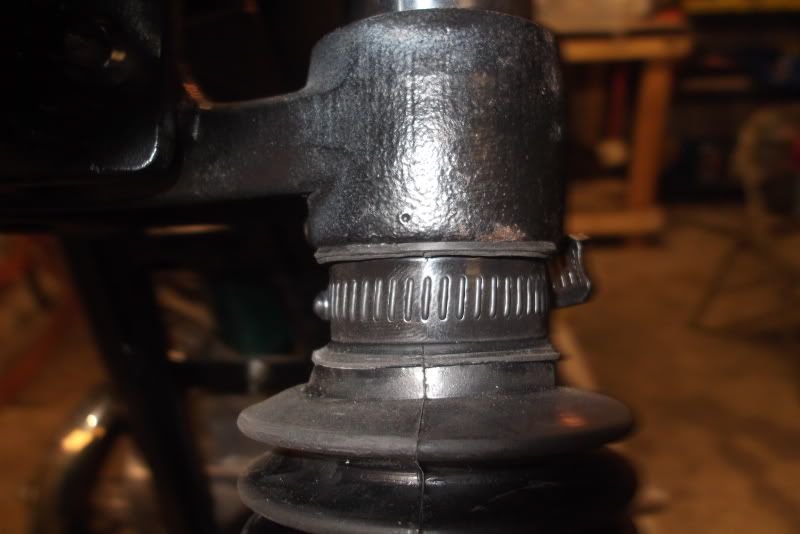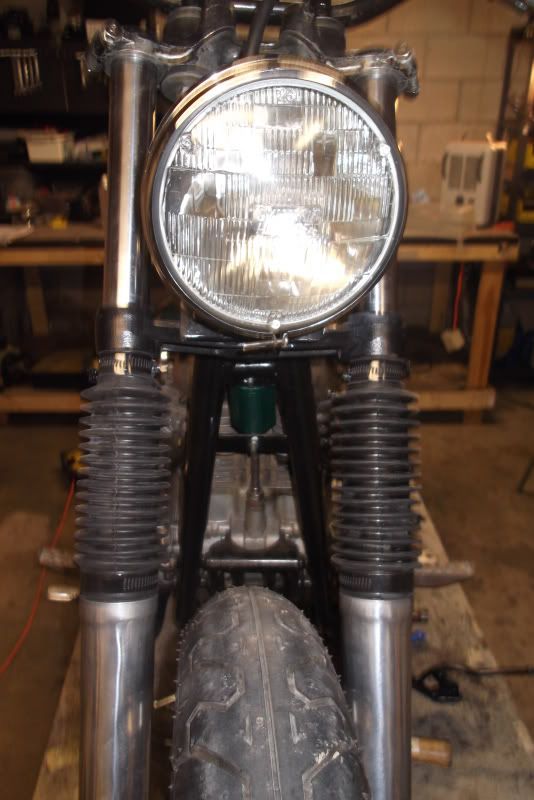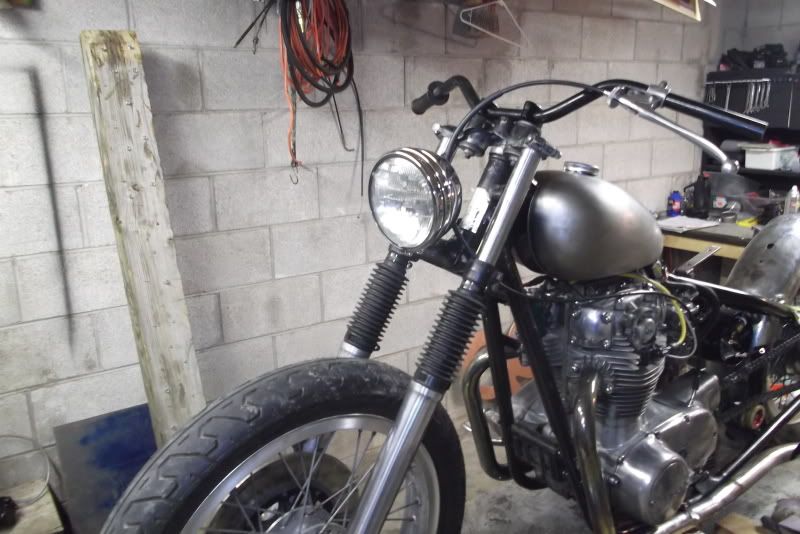 final thoughts.
i have 34mm forks. i VERY highly doubt that guys with 35mm would have any problems installing. they are tight, but it is rubber and it stretches pretty good.
total cost was $39.18. didnt take too long. i didnt really want gaiters for the look of my bike, but after about 2.2 seconds i ended up really liking them. and the best part was finding them locally and supporting my surrounding economy.