Staff Member
Top Contributor
XS650.com Supporter
Messages

4,462
Reaction score

1,265
Points

163
Location
I mentioned in another thread that I would post pictures of my bender..
I built this last year. I spent a lot of time doing the math and researching hydraulic systems and benders to make sure everything I used would work well together and give me the speed and power I wanted. It's probably overkill for what I need but I enjoyed building it and doing the research. It's a different design than any of the other hyrdo benders I've seen in that the the cylinder starts at 90 degrees to the bender swing arm and pivots as is extends. This gives maximum power right from the start the of bend and not half way through it. Another unique thing is that it uses all SAE O-ring and JIC fittings for the hydraulics. This made finding the control valve, pressure gauge, in-tank filter, and tank bungs a little more difficult, but now I don't have to worry about leaks.
This thing is a beast. When bending 1-1/8" .120" wall tube it shows just a couple hundred PSI in the cylinder. If I did my math correctly this should have no problem bending 2" .135" wall chromoly. It will bend to over 100 degrees in one stroke in about 10 seconds.
Sorry the video sucks. This was filmed on my old crappy camera before I got my GoPro HD Hero.
Some pic's of the build process:
Parts drawn in CAD and laser cut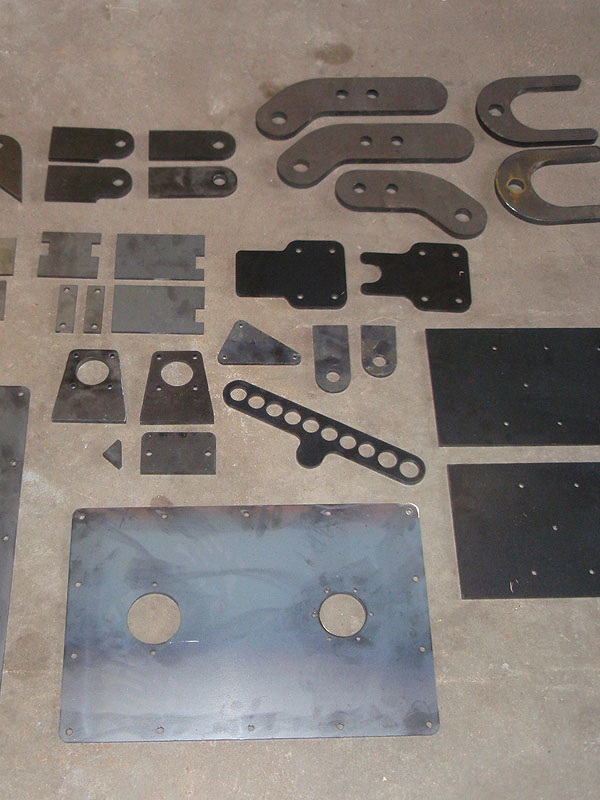 Laying out the base for the frame. Wish I had my welding table at the time.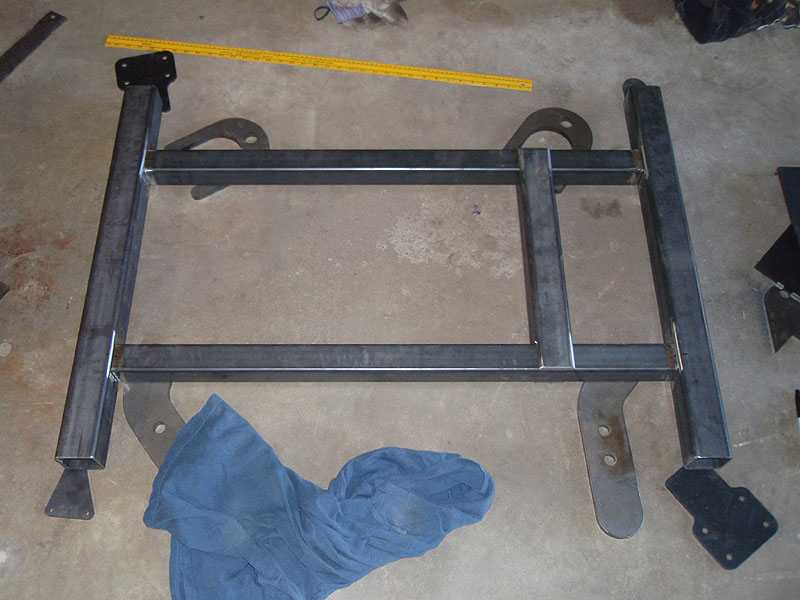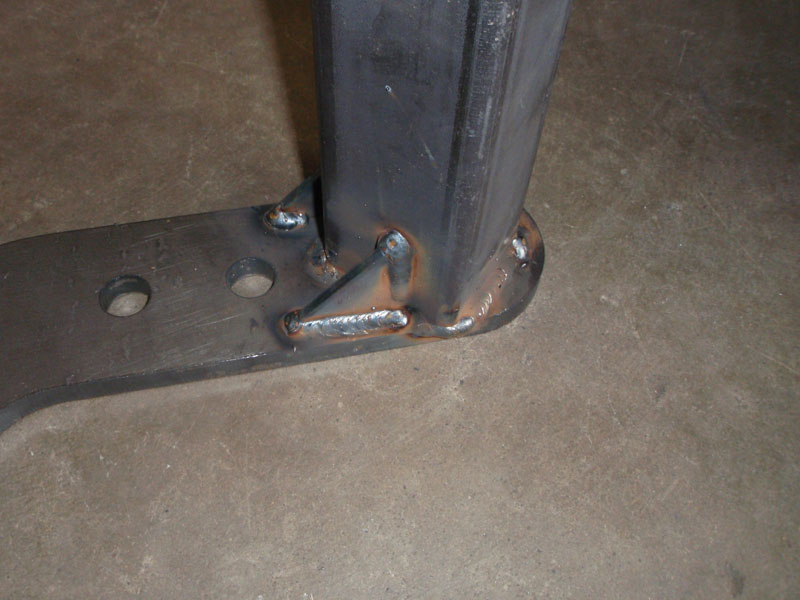 Starting to look like something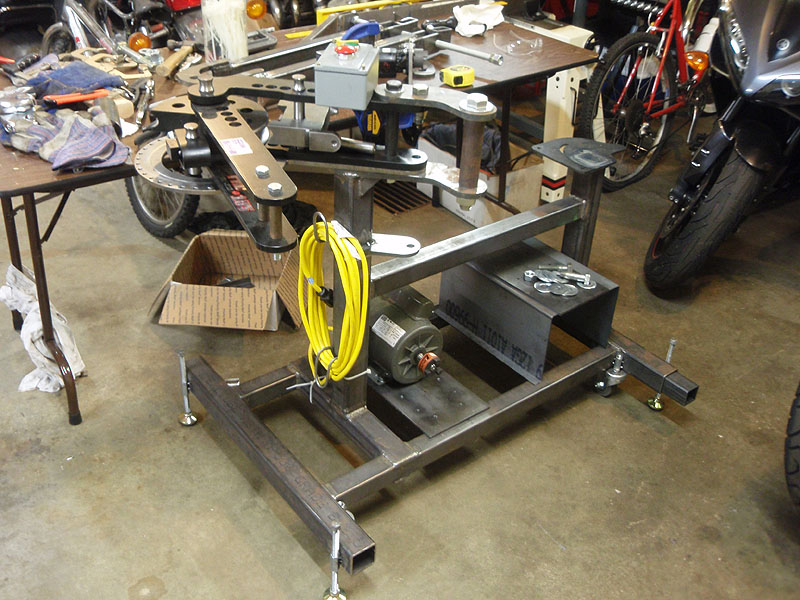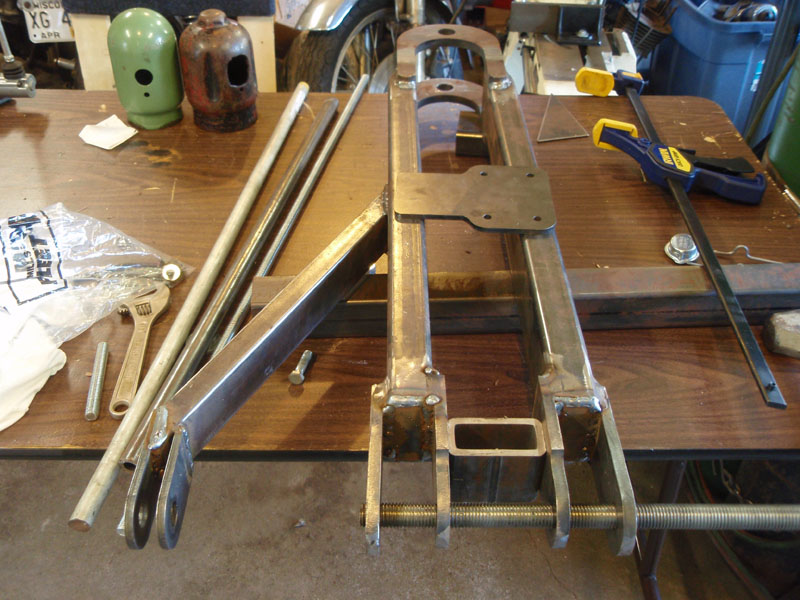 Welding up the hydraulic oil tank.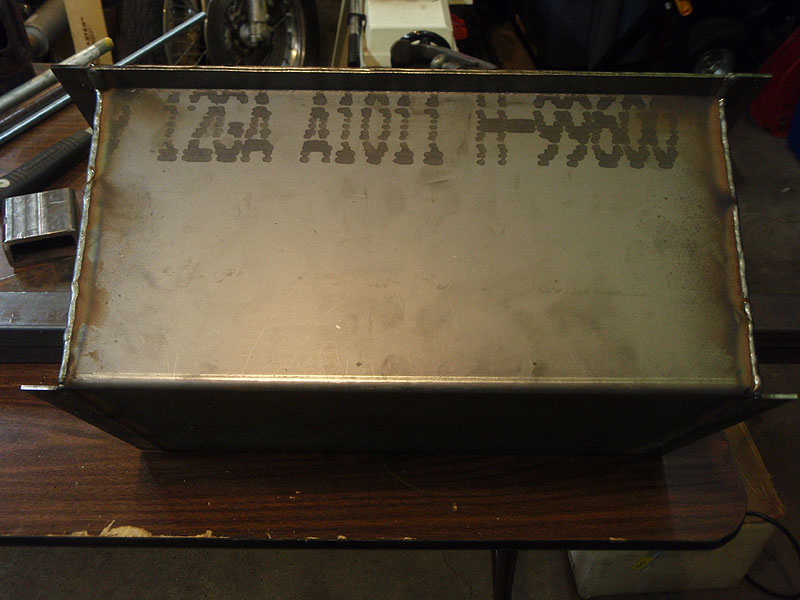 Tray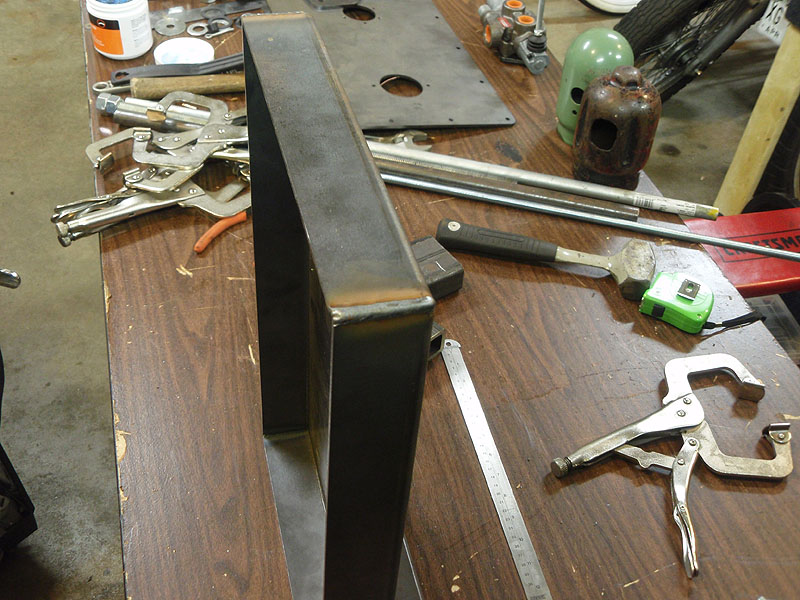 Water testing the tank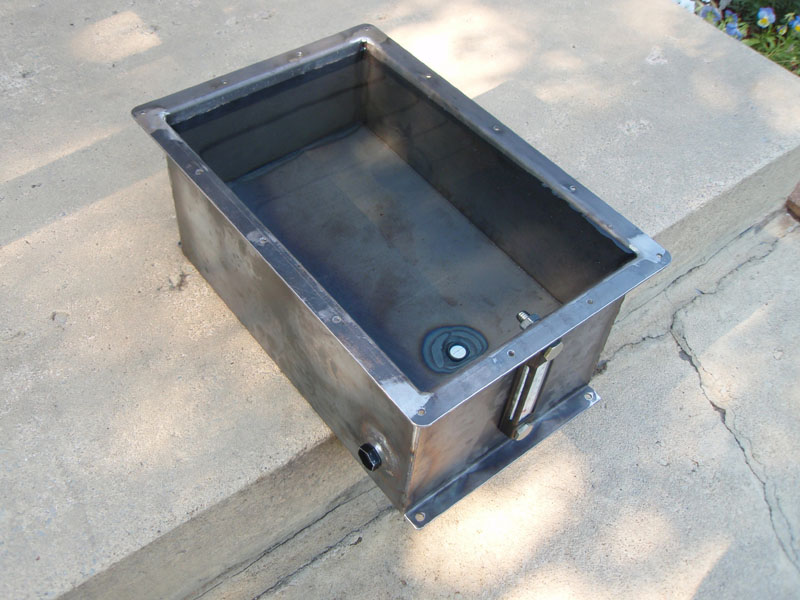 95% complete, usable, and about how it looks now.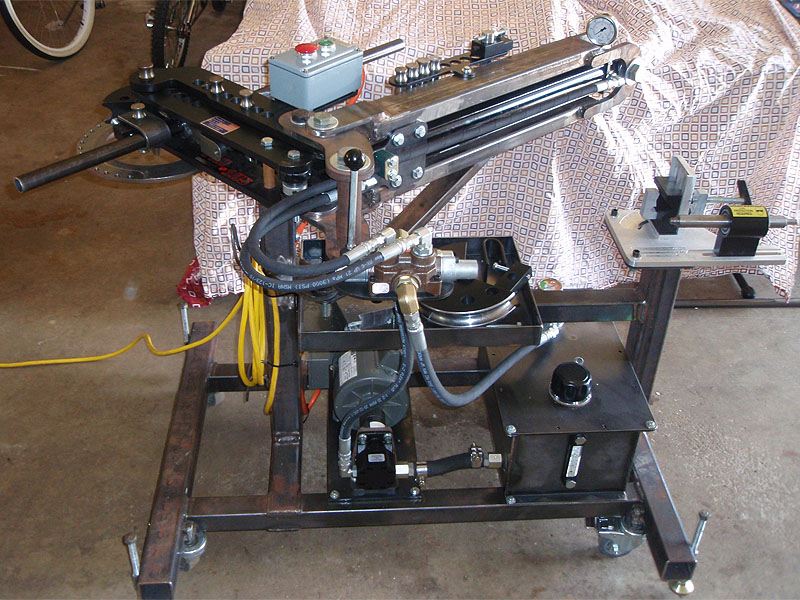 Piston rod extended