so i couldn't find any info on how to do this, so i tackled it myself. i'm very pleased with the results, even though i didn't remove as much as i originally intended. the bike sounds great, nice deep throaty sound and still has good bottom end. this is only one way to do it, so keep an open mind and improve where you see fit. i haven't taken it for a real ride yet, so there may be some carb tweaks to compensate for less back pressure, however, most of the baffles are still gonna be there, just the end cap was removed.........
(all pics and videos were with my iphone, sorry for the sound quality)
so my bike is a 78 xs650. here's a pic to show what the pipes are that came on mine.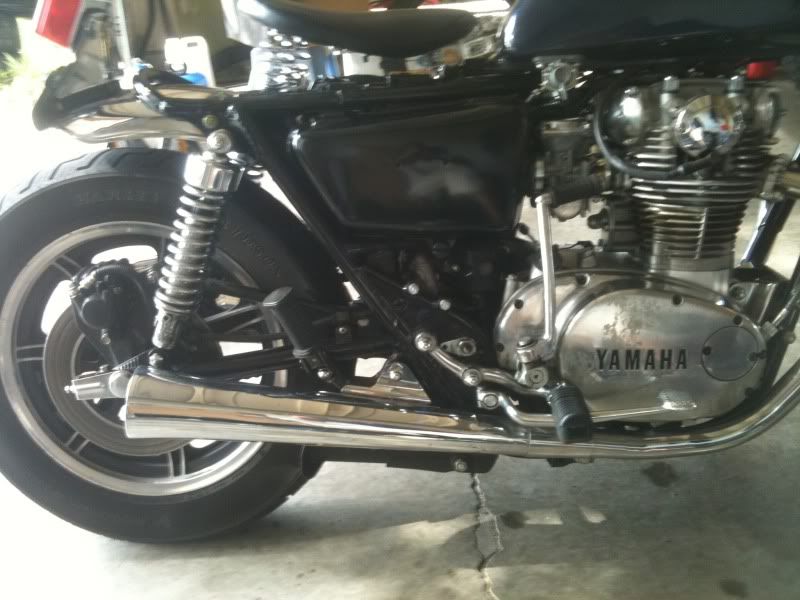 and here's what my tips looked like
you can cut out the back in two different methods:
use a 3 1/4 inch hole saw which is really close and leaves less to grind away
or you can use a drill and make a hole. then use a jig saw or a dremel tool and cut around the outside of the cap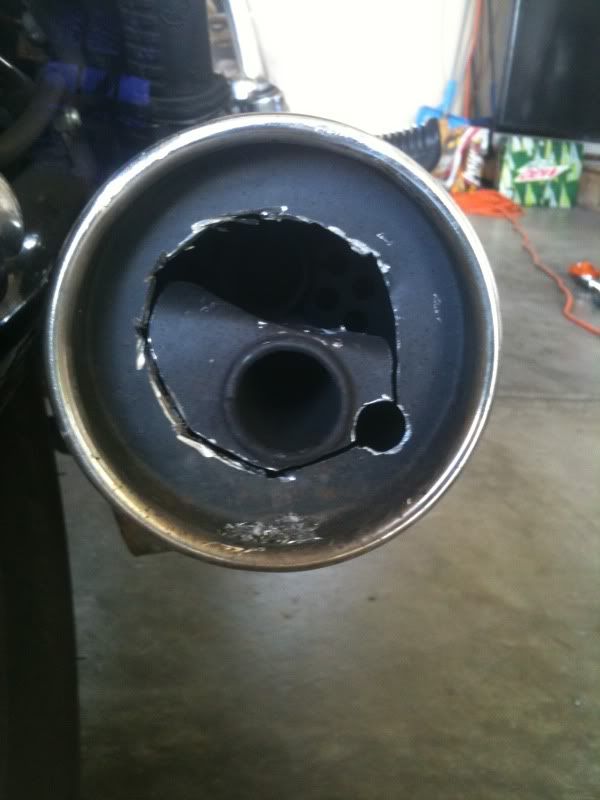 next you need to grind the outlet of the original port. there is a seam there that joins the pipe to the cap, grind enough away until you can knock out the big part of the cap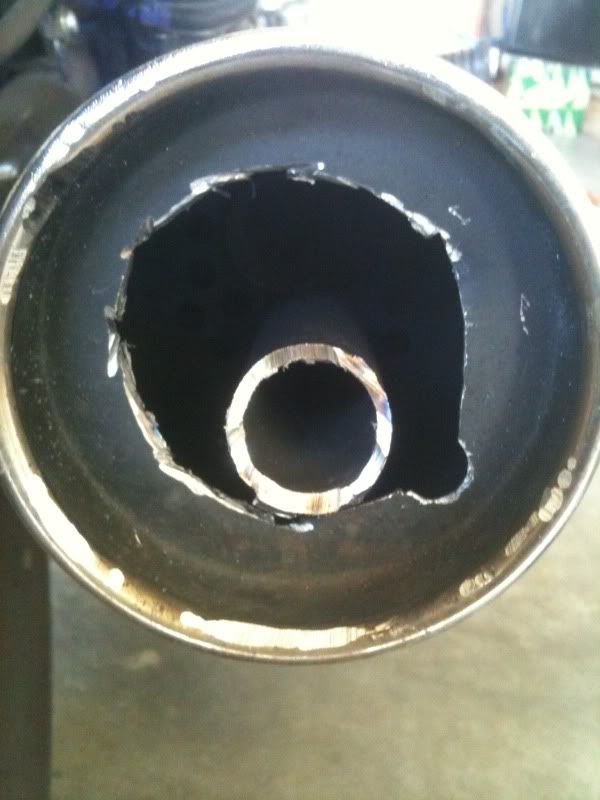 next take your dremel and cut off as much as the original inner pipe to help hide it from the rear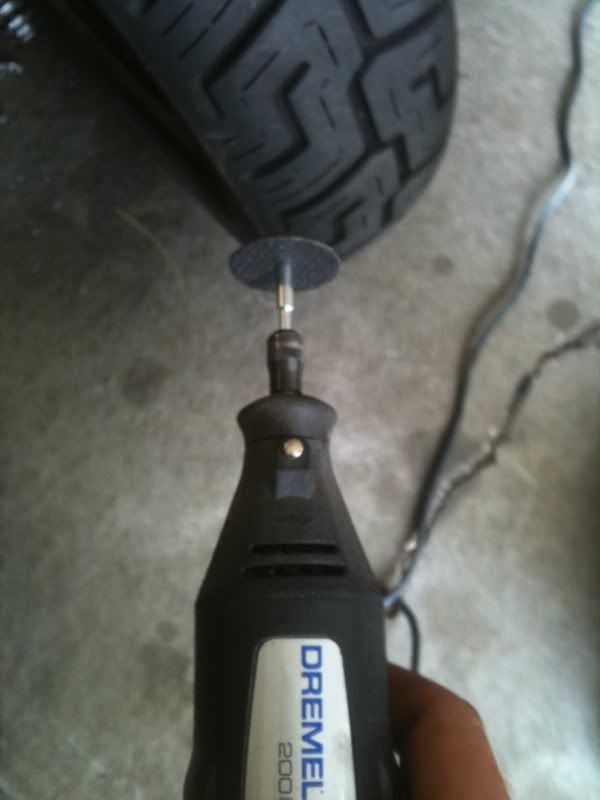 then using a grinder attachment on your dremel or drill, start smoothing out the leftover metal to the outer pipe to make a smooth appearance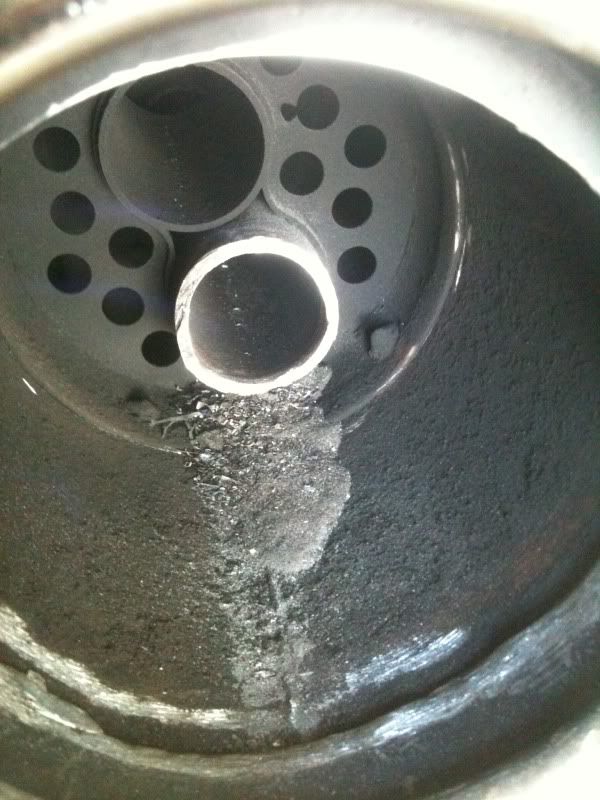 remarkably, rustoleum high temp bbq paint looks just like carbon build up. so after you smooth out all your cuts and it is nice, spray a little in there to hide the bare metal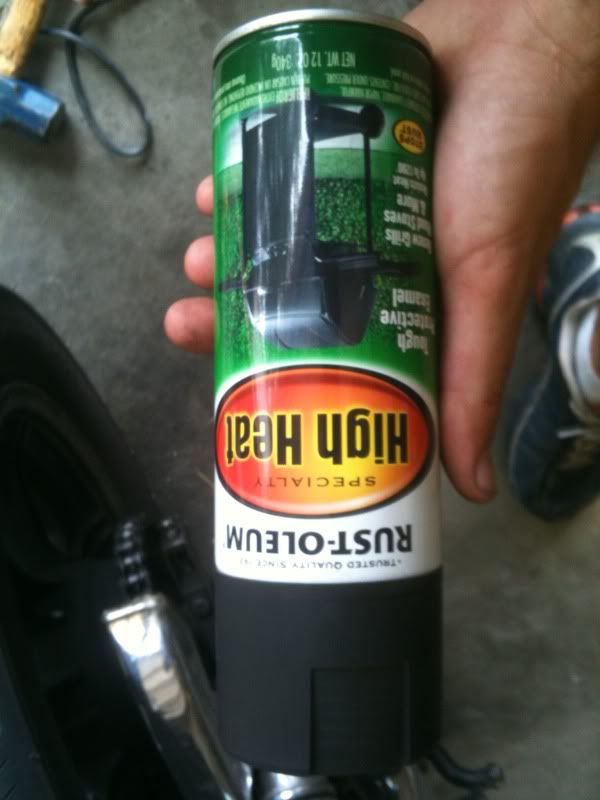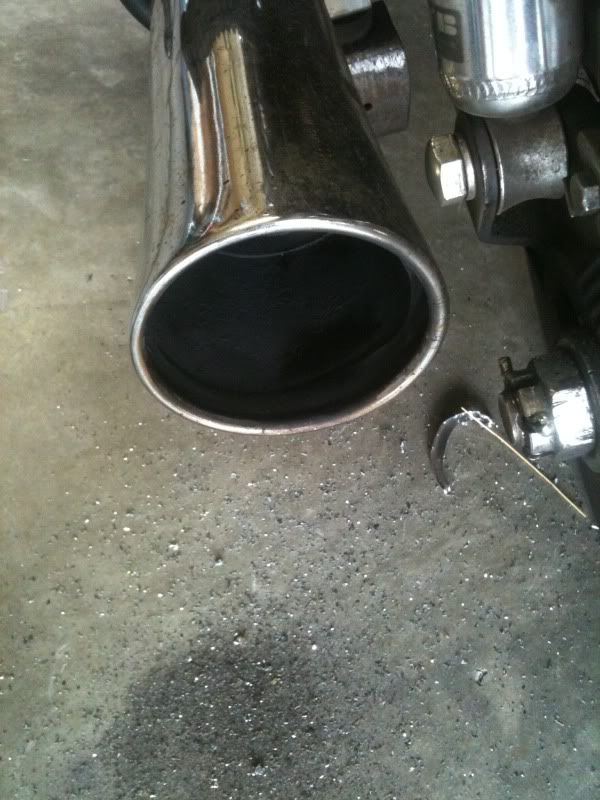 and here's your final product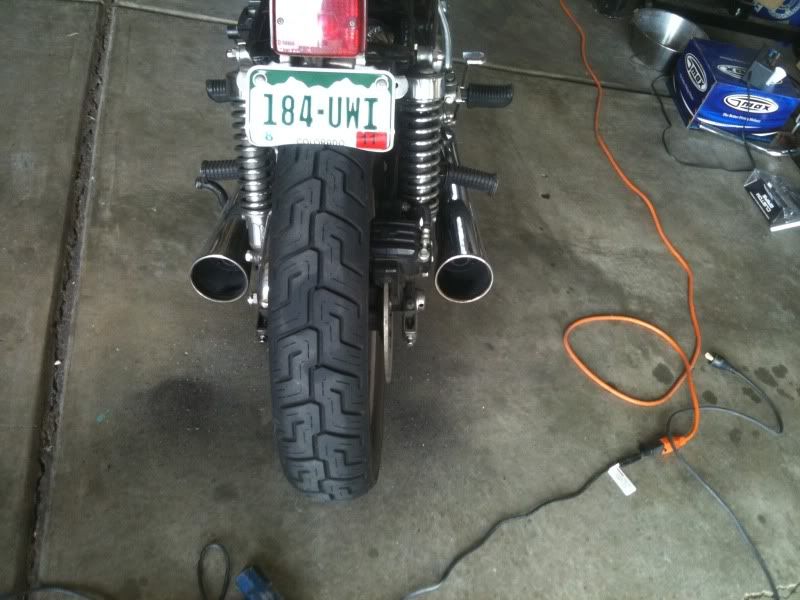 here's a video of the stock pipes, no mods at all
and here it is with the end caps removed, but the inner baffles still in place
add any info you may have to improve the mod