Hello all,
I recently tore down my engine because of couple of issues 1) small ends are loose and 2) steel chips in oil filter.
One time the cylinder bottom gasket slipped and ended up in the engine. It then found its way to the oil filter. The filter tore apart and the chewed gasket went in to the oil galleries. For some reason I did not open the motor then but just put in new filter and oil and hoped for the best. Then I started finding steel in my filter. When I finally tore the engine apart the only visible wear was at shifter forks and corresponding gear grooves. I also found gasket pieces in the shifter axle oiling holes.
As always. Being cheap ends up costing a lot of money.
Now, I would like your expert opinion on the forks and gears: Are they still usable if the get properly oiled or will they keep grinding?
Worn forks in yellow and good ones in blue: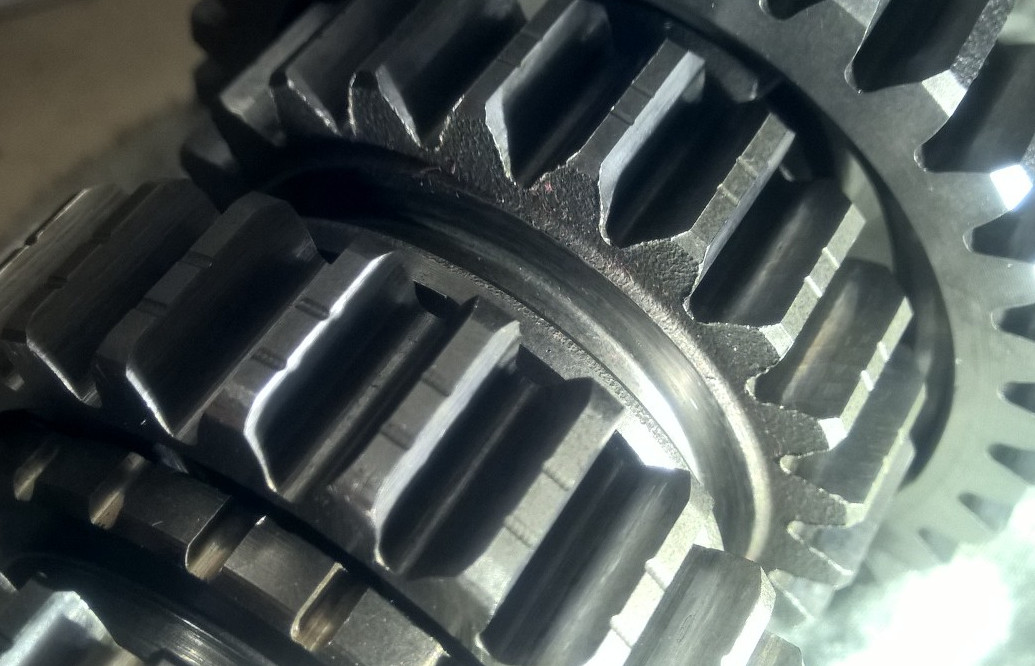 Thank you,
Pekka
Last edited: